Langkawi offers a wide range of accomodation to suit every budget and taste.
Modern deluxe hotels and resorts provide complete facilities for a comfortable stay, including excellent dining and recreation. Pamper yourself and indulge in the latest hotel spa treatments or tee-off at a championship 18-hole golf course.
For those who prefer a touch of rustic ambience, chalets are available.
Want to enjoy having a local life taste? Live with your 'adopted family', eat with them and be part of their family through Kedah Homestay. Participate in making traditional delicacies or join in the local traditional games such as kite flying, gasing and congkak, just to name a few.
For the budget-conscious, there are smaller hotels available at reasonable rates. Backpackers can look to Cenang Beach for bed & breakfast inns.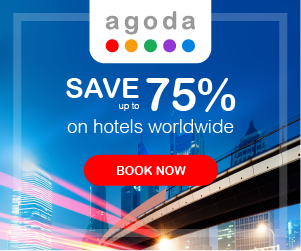 5-star Hotels
Casa Del Mar
Four Seasons Resort Langkawi
Langkawi Lagoon Resort
Rebak Island Resort
Sheraton Langkawi Beach Resort
Tanjung Rhu Resort
The Andaman Langkawi
The Danna Langkawi
The Datai
The Westin Langkawi Resort & Spa
4-star Hotels
Bayview Hotel Langkawi
Holiday Villa Langkawi Beach & Spa Resort
Kampung Tok Senik Resort
Langkasuka Beach Resort
3-star Hotels
Aseania Resort Langkawi
Awana Porto Malai
Federal Villa
Hotel Grand Continental
Hotel Helang
Kondo Istana
Langkawi Seaview Hotel
Mutiara Burau Bay Beach Resort
Tanjung Sanctuary Langkawi
The Lanai Langkawi Beach Resort
Twin Peaks Island Resort
Budget Resorts & Hotels :
Nadia's Inn Comfort
Panorama Country Langkawi Resort
Homestays
Kampung Sungai Itau village
Kampung Padang Lalang
Kampung Pulau Tuba
Kampung Bukit Tangga